Personalized Name Necklace - Open Chain
Product Code:

11PJ881

Reward Points:

148

Availability:

Out Of Stock
RM 148.00
Price in reward points: 14800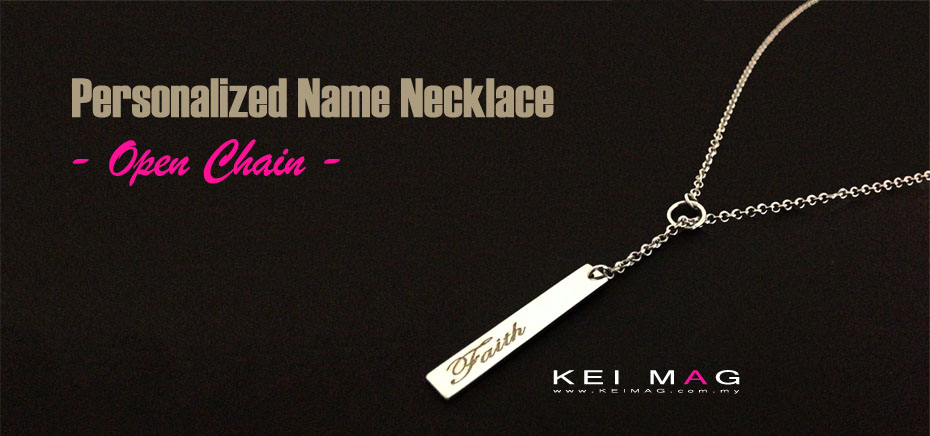 A beautiful handmade bar name necklace, you can choose any name/initial you want. The bar is made of 925 sterling silver and it includes a 50 cm sterling silver rounded necklace. These are great personalized gifts for mothers, girlfriends, wives, bridesmaids, and best friends..
---

►►KEI MAG provide FREE design and quotation!
►►Kindly email us before placing order.
Personalized Jewelry Order Procedure

Browse through our Personalized Jewelry page and choose your DESIRED DESIGN
EMAIL us at info@keimag.com.my with the following details:


Desired design:
Personalized wording:
Font type:
Plating colour:
Chain type:
Plate shape:
Special request (if any):

We will get back to you with the design within 24 HOURS (typically a lot sooner)
CONFIRM design
Place order in our website and proceed to PAYMENT

As simple as that!
---

Font Preview Tool
(Please be patient, the font tools are large so depending on the speed of your Internet connection this could take a while)

If you're unable to load font preview tool on mobile/tablet, please switch to laptop/PC

---

Plating Colour
Due to the nature of 925 Sterling Silver, it gets oxidized (tarnished) when in contact with moisture.
Hence, it is recommended to take Rose/Yellow/White Gold plating to keep it shines always.

---

Ornaments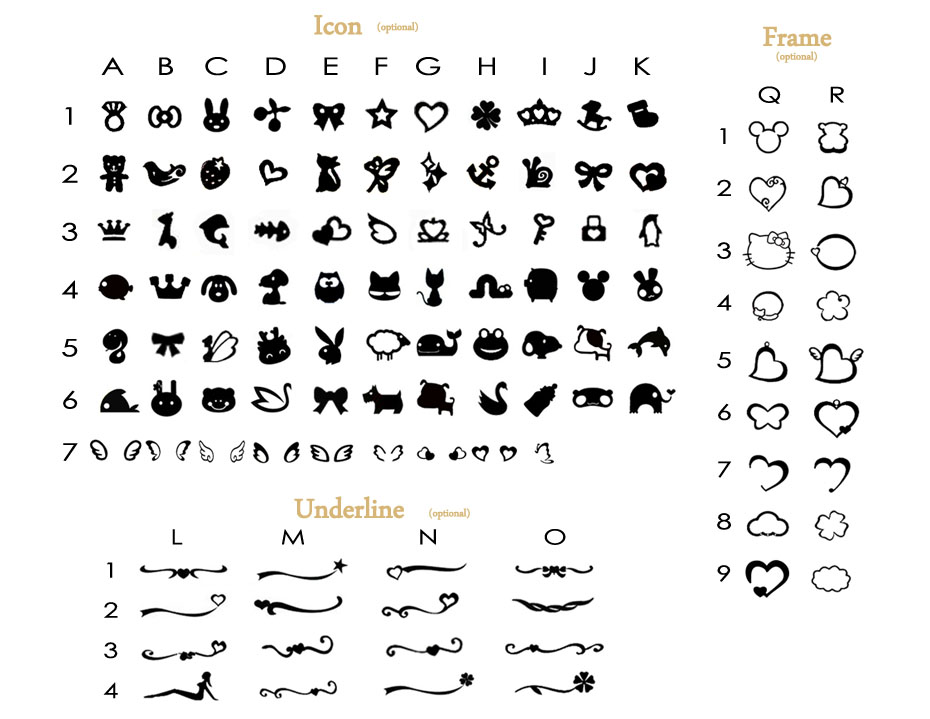 ---

Add On: Diamond

---

Specification


If you need a longer or shorter measurement, please ask for this in the spceial request box when placing order.

Need more options? We can make it! Email us at info@keimag.com.my
Tags: personalized, necklace, jewellery jewelry name, shop, all plate love, ribbon open, chain