Personalized Pet Tags
Product Code:

11PJ580

Reward Points:

38

Availability:

In Stock
RM 38.00
Price in reward points: 3800
Note: It takes 7-10 working days to complete Personalized Pet Tag
►►KEI MAG provide FREE design and quotation!
►►Kindly email us before placing order.
Personalized Jewelry Order Procedure

Browse through our Personalized Jewelry page and choose your DESIRED DESIGN
EMAIL us at info@keimag.com.my with the following details:


Engraving Content:
Font type:
Plate Shape:
Add on(optional):
Special request (if any):

We will get back to you with the design within 24 HOURS (typically a lot sooner)
CONFIRM design
Place order in our website and proceed to PAYMENT

As simple as that!
---

Personalized Pet Tags (Stainless Steel)

Ensure Your Pet's Security with KEI MAG Personalized Pet Tags

It is an unfortunate fact that many pets become lost or missing throughout the country each year. As your pet's best friend, you're responsible for providing him with life's necessities, as well as keeping him safe and secure at all times-both indoors and out. This brings forth the importance of pet tags being attached to the pet at all times. Personalized Pet Tags help people identify your pet as well as whom to contact when he's found. Ensure your pet's security, if ever lost, tags that display your contact information helps to protect it and return home safely.




---

Font Preview Tool
(Please be patient, the font tools are large so depending on the speed of your Internet connection this could take a while)

If you're unable to load font preview tool on mobile/tablet, please switch to laptop/PC

---

Plate Shape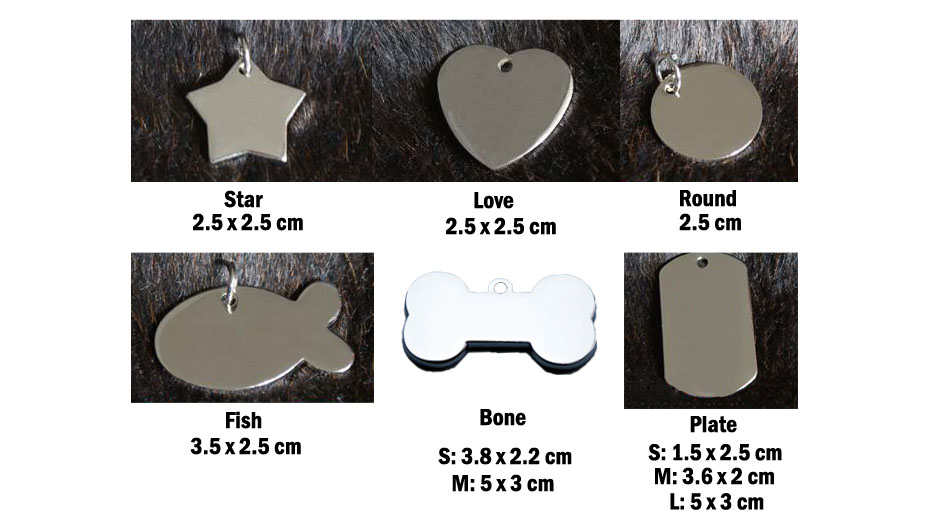 What plate shape is suitable for my pet?
Star, Love, Round, Fish and Bone (S) are suitable for smaller size pet.
Bone (M) and Plate (L) are suitable for bigger size pet.
---

Ornaments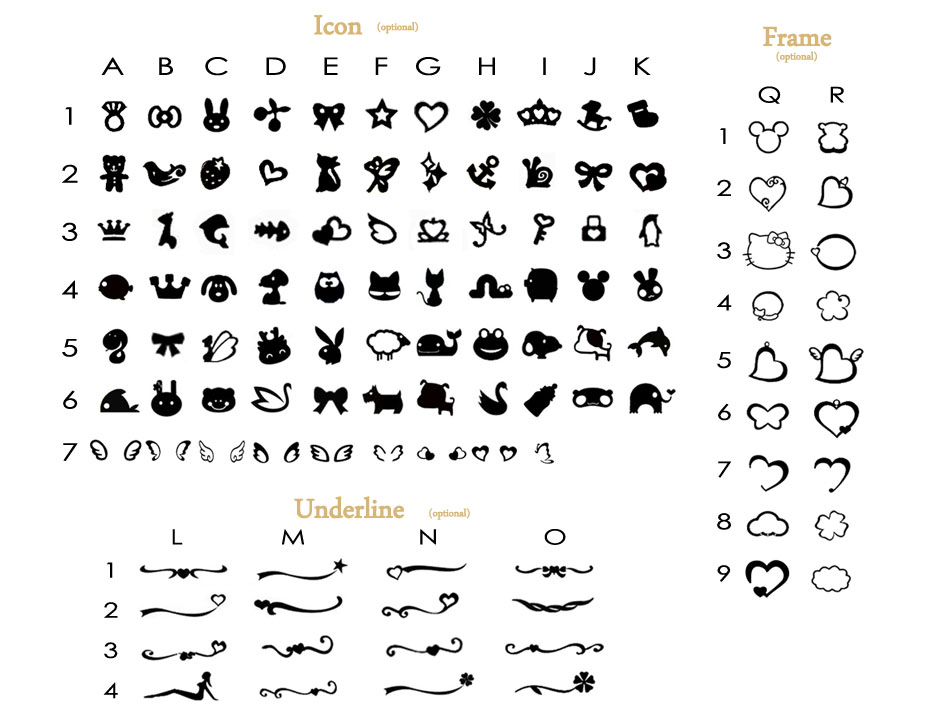 ---

Ultimate Personalized Service - Pet's Picture Engraving



Email us at info@keimag.com.my for more info
Tags: personalized, pet, tags, shop, all